New Haven Clock Company
Miniature "Ogee" Clock with Alarm

This is a desirable 30-hour time, strike, and alarm miniature "Ogee" shelf clock (produced in New Haven, CT, ca. 1860-1870). The movement and alarm mechanism are original to the case. The clock can be dated by characteristics of the movement and label.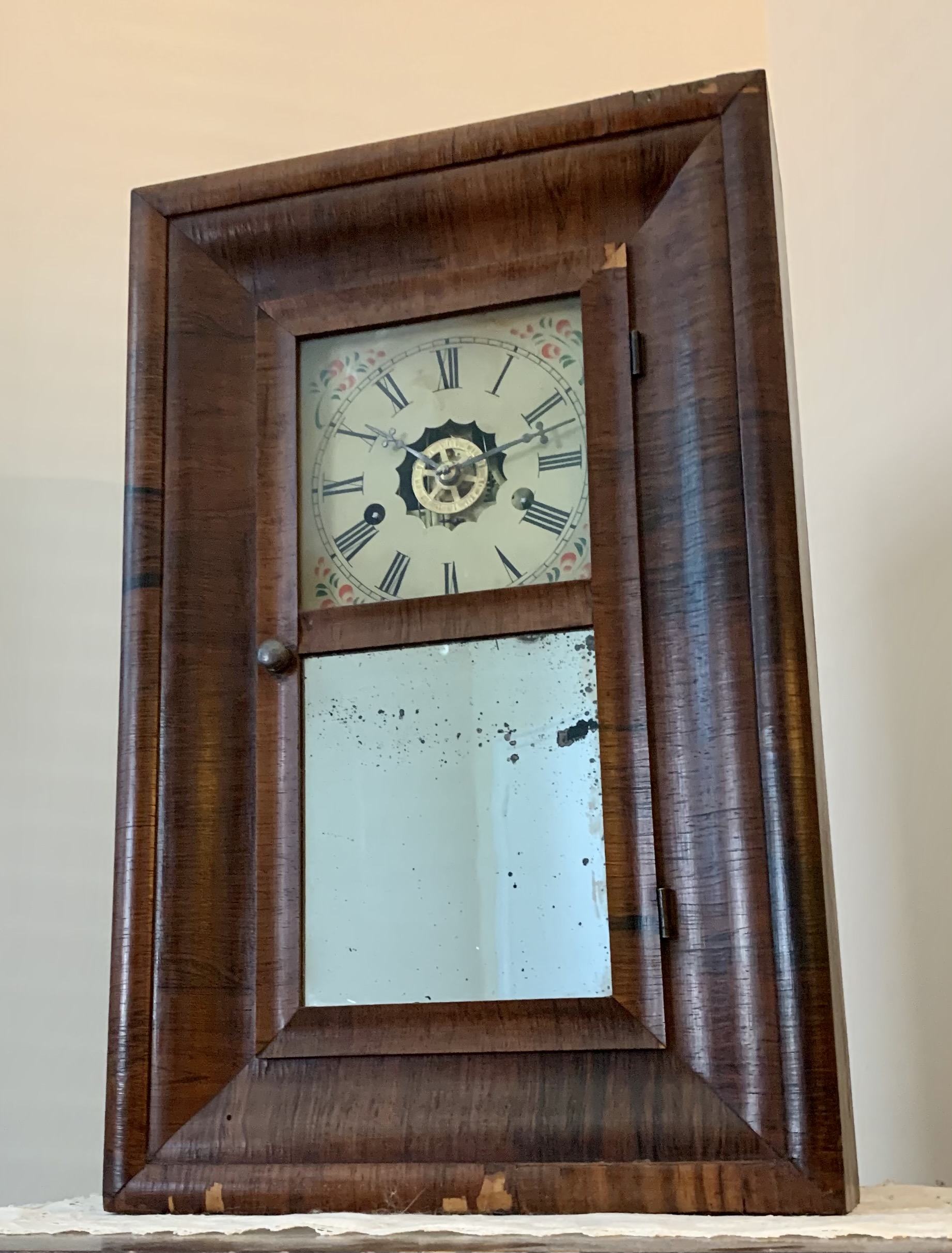 (Item #AC-9)

(18-1/2" H x 11-1/2" W x 4" D)
(ca. 1860-1870)
(Price: $350.00)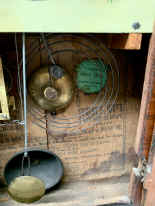 (bell, gong, and pendulum)


The rosewood-veneered case houses an early unmarked Jerome movement with a pre-1870 "head and shoulders" escape wheel bridge. The clock label was produced by "Benham Steam Printing, New Haven" (J.H. Benham, New Haven, CT (1850s-1870). This company predates the firm of "Benham and Son" (1870).

There is also a small over-pasted jeweler's label
(C. Harding/Watchmaker, Manchester, VT). We could not discover any information on Harding.
The clock case has a few small veneer losses. Mirror in the door is original. Painted dial is original with some strengthening to the numerals and surround, but it retains a pleasing crazed surface. Hands are original.

The movement and alarm mechanism have been completely serviced.